2015 Cabernet Sauvignon Magnum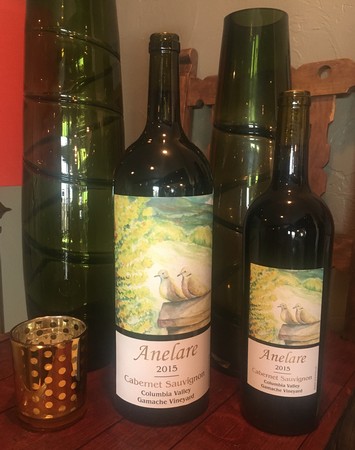 Very aromatic nose laced with alluring notes of wood spice and the expected ripe cherry fruit.
Dense and deliciously rich with concentrated dark fruit flavors. Drinks awesome now, only to age gracefully. Pair this with everyday life, its short.
In celebration fo our 10th anniversary for Anelare, this wine is dedicated to my loving parents, Dr. Jim & Cindy Campbell. Doves are the symbol of love, peace, and spirit. A constant in our lives and journey. Label artistry by Jamie Adams.
Wine Specs
Varietal
Cabernet Sauvignon