New Year McBee Hike + Library Wine, Cheese & Chocolate Pairing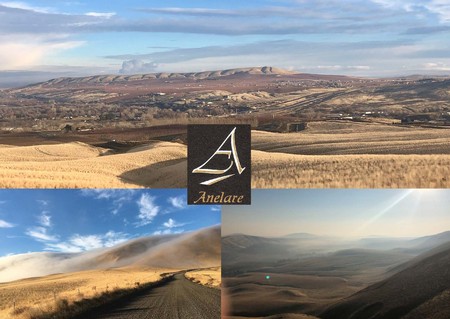 Let's get out and move'n in 2019! Sunday, January 27th meet at Anelare at 1p and we will walk up to McBee trail-head and begin a beautiful hike up the hillside. Round trip is about 2 miles with about 1,180 ft elevation gain. It is a fairly difficult hike, the views of Red Mountain, Rattlesnake, Badger Canyon, and the Horse Heaven Hills are spectacular! On a clear day you can view Mt. Adams and Mt. Rainier from the top :)
The treat at the end? Kahryn will pull some beautiful library wines to taste at Anelare! Cheese and chocolate will be paired with to savor!
Tickets: $20 public; $18 club members (includes library wine + cheese, chocolate)
*Recommendations for hike: dress in layers, wear good athletic shoes or hiking boots, poles and water. The trail is rocky, poles will help with stability if needed (not mandatory).