2016 Ciel du Cheval Merlot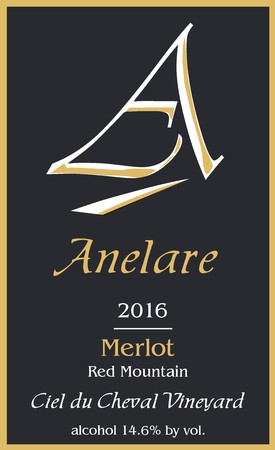 Judiciously spiced with fragrance of pipe tobacco and oak aromas intertwined with orange peel and hard candy notes. The intense and concentrated personality of this ultra-premium Red Mountain, Ciel Du Cheval vineyard Merlot is filled with racy cherry, orange and cranberry flavors. Juicy acidity augments the lengthy, fruit-filled finish.
This is always a favorite among wine enthusists - pairs beautifully with most any beef or lamb dishes but will do nicely with pizza for a real treat too.
The ageability on this Merlot easlily is 5-10 years without a doubt.
Product Reviews
queuefe
(Jun 17, 2020 at 5:24 PM)
Levitra Originale 5 Mg https://bbuycialisss.com/ - cialis generic online Amoxil Pas Cher Buy Cialis Kamagra Daily Use
queuefe
(Jul 4, 2020 at 12:51 AM)
se puede comprar viagra sin receta en espana https://cialibuy.com/ - Cialis Cialis Experiencia cialis generic date Zithromax Second Dose