2017 Weinbau Carmenere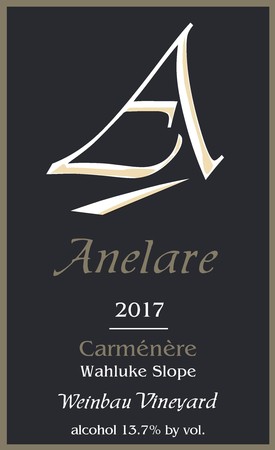 "Ahh…excuse me but the black and white pepper and pecans kneaded into the candied fruit is about to make me sneeze. Ah..Chewww… Yeah, you can chew on this wine with its big chewy, silky mouth feel. It's totally a boysenberry and blackberry reduction sauce complete with caramelized butter and seasoned with pepper. Slow sipping and extended palate time make this a perfect "cocktail" wine or aperitif (i.e. food not necessary)."
Very limited production. DON'T WAIT ON THIS ONE.
Wine Specs
Appellation
Wahluke Slope