2020 Sangiovese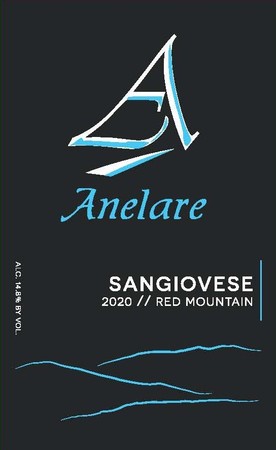 2020 Ciel Du Cheval Sangiovese
Vineyard Sources: Ciel Du Cheval Vineyard, Red Mountain
Aging and Barrel Program: 24 months in new French oak and used for balance.
Tasting Notes:
Light in body but not in flavor. Giving you aroma's of tart pie cherries and dried herbs, white pepper, red currant, and licorice atop a frame of polished tannins and vibrant acidity. Beautiful fruit to earthy flavors.
Serving Suggestions
Temperature: Room temperature | Decant: not needed
Aging | Enjoy now or cellared for 5 - 7 years
Food Pairing
Sure, to be a pleaser. This vineyard was planted back in the mid 70's, so these well mature vines produce this absolutely prideful Sangiovese. Making this your perfect pairing for all your tomato sauce recipes and fare. Anelare's pizza Margherita, Red Desire... think pastas. Would be a dream with a creamy mushroom sauce.