2022 Live Music & Art on McBee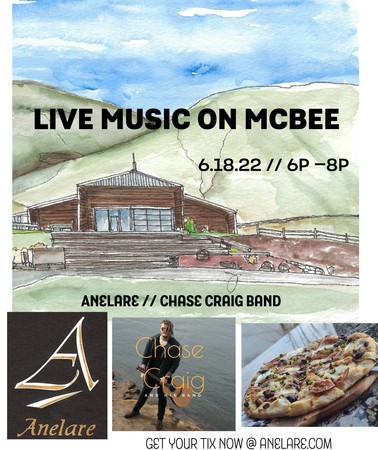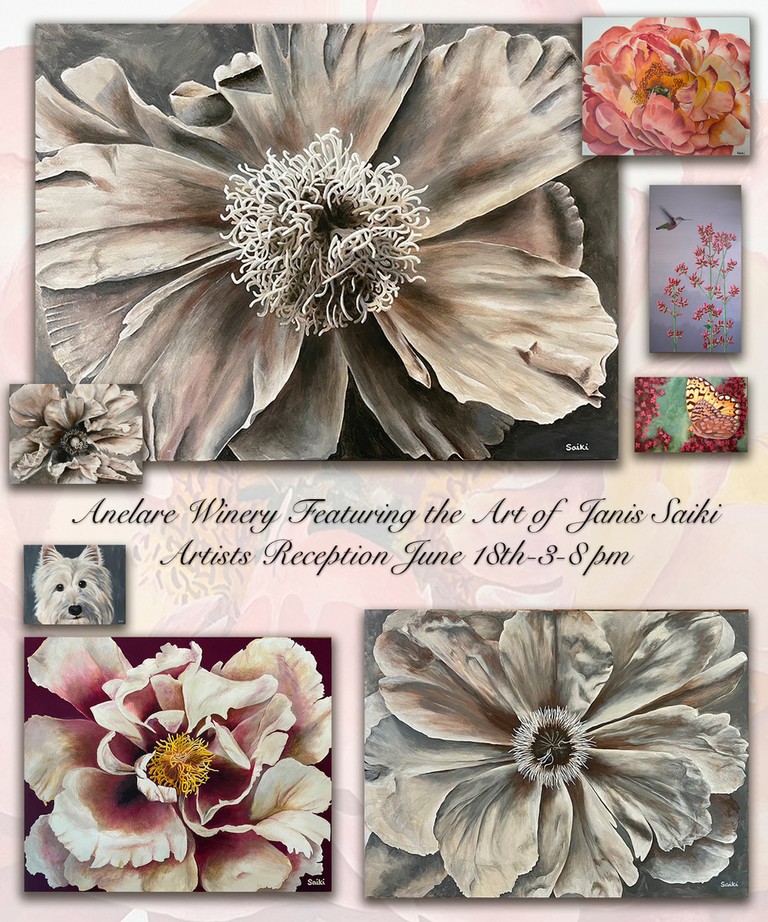 Summer vibes and staying open late! Wine, food, art and music are a guarantee this Saturday at Anelare! See below to make reservations by day or get your tix for an easy breezy night!
New artist feature: Janis Saiki out of Spokane Washington is filling our walls. Gorgeous painted florals which lend to happiness and peace. She will be here from 3p - 8p on Saturday.
*limited seating so get your reservation/tix now! Live music ticket includes a glass of wine! Anelare pizza available to order.