Live Music on McBee Soul Patch the Duo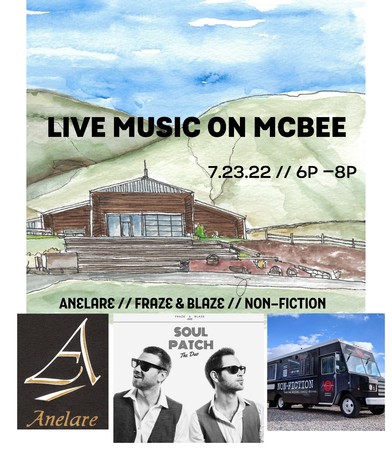 Bring your pop up chairs as we jive through the evening on Saturday, July 23rd from 6 - 8p! Wine, food, music and fun is a guarantee! *limited seating so get your rsvp/tix now! Ticket price includes a glass of wine.
Frazer Wambake and Luke Basille are full of soul and incredible sound! The combination of their voices and instruments at Anelare will make a summer night to remember.
The Non-Fiction Food Truck team of Will and Maigh Willingham proudly bring their Southern roots to our Locally Driven Pacific Northwest Inspired food to our brand-new Non-Fiction Food Truck, by J. Bookwalter.